AARON SMITH
Github | Work | Resume | Email
Hot Shots Mac OS X Application & Screen Saver
(November 25th 2013)
Just released! Hot Shots Mac OS X Dribbble Client. I spent about 6 weeks working on this. In the process I released a couple open source projects, dribbble-api-objc - an Objective-C class for the Dribbble API. And a free screen saver just for fun.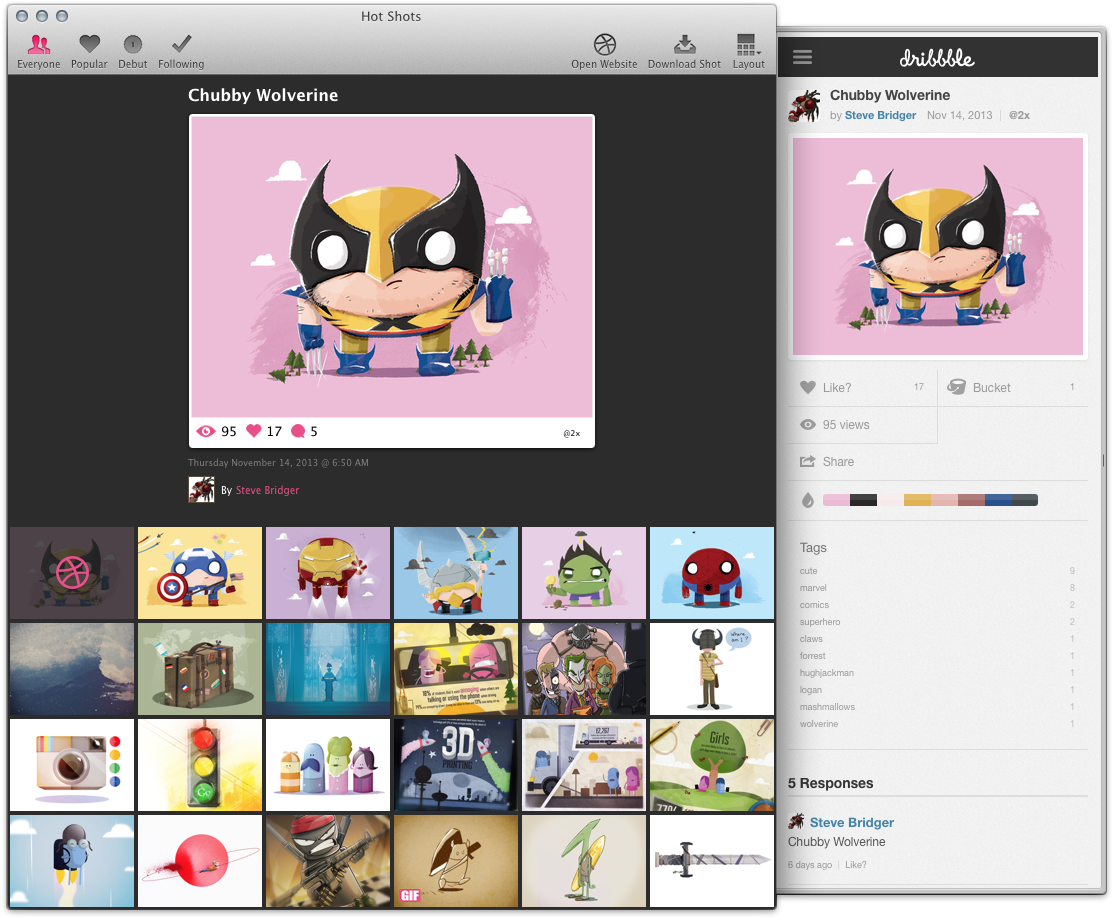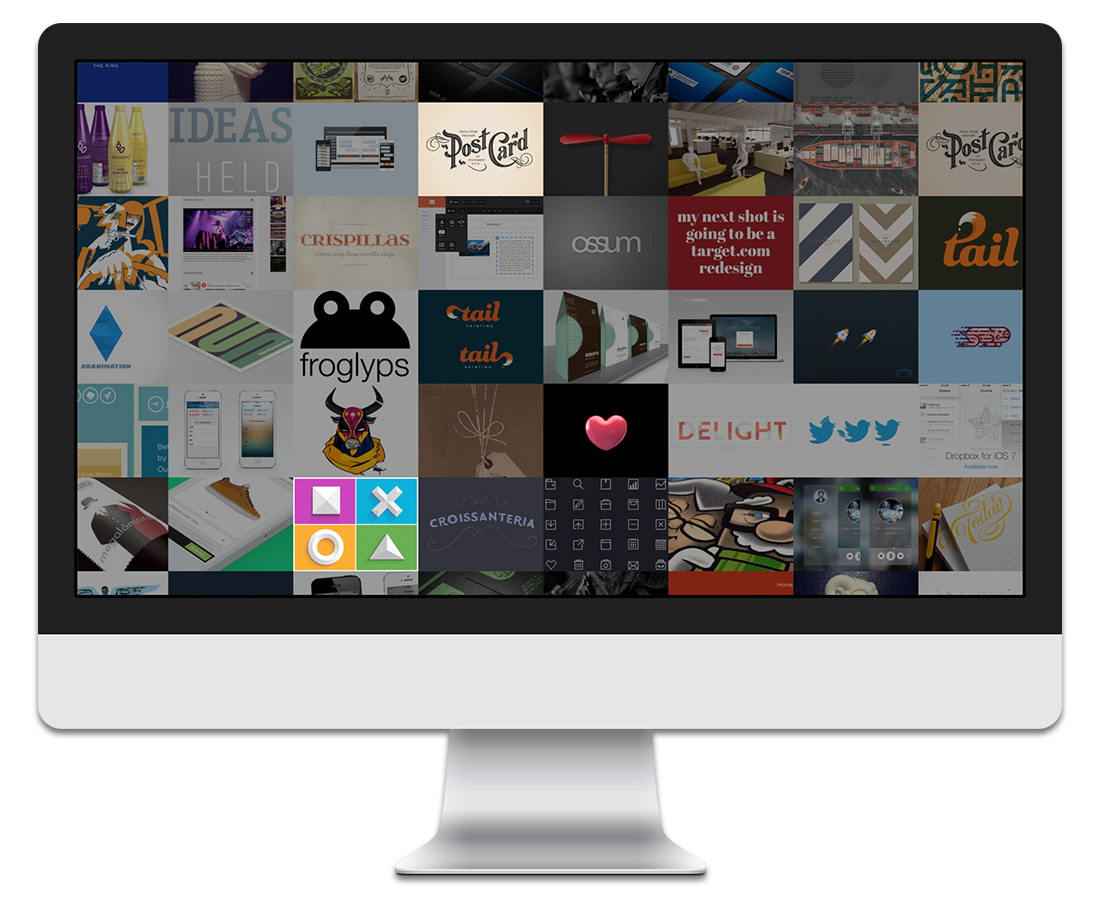 Recent Awards for NBC ArtWorks
(May 1st 2013)
I'm extremently pleased and proud to announce that NBC InTouch is winning awards. I was only part of the project - I built the CMS that NBC station producers use to gather content and prepare for the on-air touch screen experience.
I found out over the last couple days it received two Communicator awards for best website and interactive experience, as well as a Hermes Creative Award.
Read more details about this project, or go and see numerous videos including an hour long breakdown of the CMS I built for them - great stuff!
New Website and Blog With Markdown and Mou App
(March 16th 2013)
Recently I've had a number of things I've been involved with that I've wanted to write about. I put it off because of the time it takes, and the tools I'm used to using don't cut it anymore.
I've never been happy with tools like wordpress and tumblr, or any other blogging platforms for that matter. They're all supposed to make writing frictionless, but for me they do the opposite. There are too many options, themes to pick, custom HTML/CSS/Javascript to write; I end up wasting all my time on other aspects of the website.
I get tired of all the bullshit and say "fuck it," not worth tinkering around for a week on some bullshit HTML/CSS/Javascript to get one tutorial or development post done.
A while back I gave Jekyll a try. I liked it. But even with Jekyll there's friction involved in the writing and posting process. For me the writing is the fun part, anything that isn't writing it down and saving it is added friction.
So I went back to my usual pattern which is to say "fuck it." I'm sick of messing with these things that inhibit my writing.
Then it dawned on me - I like markdown, and I've seen native Mac apps for editing markdown, why not use one of those and edit static files as needed? I'd much rather work with static files for writing anyway. Markdown is perfect for the job because I can add the very basic formatting and media that I need, all without the hassle of "blogging platforms" or "content management systems;" sit down and write with no interuptions!
So I did some browsing around looking for native Markdown editors. Came across Mou which I had actually seen and tested quite a while ago, but dismissed it; at the time I didn't realize it was the perfect solution to my problem.
Finally! No more of those low viscosity blogging tools, I rebuilt my entire site with Mou and I've been writing way more content ever since.
More Blog Posts
Loading UIViews From Nibs (March 16th 2013)
Android GCM - Retry Receiver Class Not Set Yet Error (September 30th 2012)
Some of My Favorite Work
AT&T UGuide - Magazine Framework for iOS and Android
Breeze - Mac OS X Application for Window State Management
Gity - Mac OS X Application for Git SCM
Guttershark - Actionscript 3 Framework
Hot Shots - Mac OS X Application
Lego Duplo Jams for iOS and Android
LIBGWRL - Event Reactor & Proactor in C
Micro Audio Converter - Mac OS X Application for Core Audio Formats
Mouse Warp - Mac OS X Application
NBC InTouch CMS Version 3.0 - Desktop AIR Application
Ozgood the Beer Monster for iOS